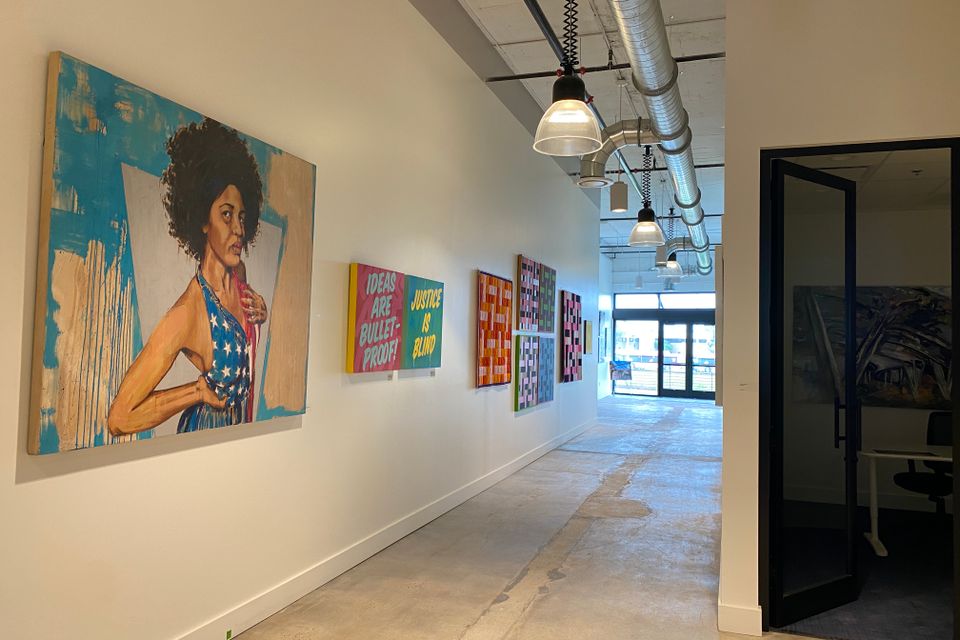 Biz Design Pro: Elevating Your Online Presence with Expert Website Design & Marketing in Jacksonville, Florida
In the digital age, your online presence is your most valuable asset. Whether you're a budding entrepreneur or an established business owner in Jacksonville, Florida, having a professionally designed website and effective marketing strategy is crucial to succeed in today's competitive landscape. This is where Biz Design Pro comes into play as your trusted partner in web design and digital marketing.
About Biz Design Pro
At Biz Design Pro, we're not just another web design and marketing agency – we're your growth partners. Based in the vibrant city of Jacksonville, Florida, we've been helping businesses of all sizes and industries flourish online for years. Our mission is simple: to empower you with an exceptional online presence that drives results.
Why Choose Biz Design Pro?
When it comes to selecting a web design and marketing agency, you want to make an informed decision. Here are some compelling reasons to choose Biz Design Pro for all your digital needs:

1. Local Expertise: We understand the unique dynamics of the Jacksonville market, giving us a distinct advantage in crafting strategies that resonate with your local audience.

2. Customized Solutions: We don't believe in one-size-fits-all solutions. Every project we undertake is tailored to meet your specific goals and objectives.

3. Proven Track Record: Our portfolio speaks for itself. We've helped numerous clients achieve remarkable success online through our innovative designs and effective marketing campaigns.

4. Dedicated Team: Our team of experts is passionate about what they do. From designers to marketers, we're committed to delivering excellence in every project.

5. Cutting-Edge Technology: We stay ahead of the curve by embracing the latest technologies and trends in web design and digital marketing.
Our Services
Biz Design Pro offers a comprehensive suite of services to catapult your business to the next level:

1. Website Design & Development

Your website is often the first interaction potential customers have with your brand. Make it count with our professional website design and development services. We create responsive, visually stunning websites that are not only aesthetically pleasing but also optimized for search engines.

2. SEO (Search Engine Optimization)

Visibility on search engines like Google is paramount. Our SEO experts employ proven strategies to boost your website's ranking, driving organic traffic and increasing your online reach.

3. Social Media Marketing

Harness the power of social media with our expertly crafted social media marketing campaigns. Engage your audience, build brand awareness, and drive conversions through platforms like Facebook, Instagram, and Twitter.

4. Pay-Per-Click (PPC) Advertising

Achieve instant visibility and targeted traffic with PPC advertising. Our team will optimize your campaigns to maximize ROI and ensure you get the most out of your ad spend.

5. Content Marketing

Compelling content is the backbone of digital marketing. Our content specialists create informative, engaging, and shareable content that positions you as an authority in your industry.

6. Email Marketing

Nurture leads and maintain customer relationships with effective email marketing campaigns. We design and execute email strategies that deliver results.

7. E-commerce Solutions

For businesses looking to sell products online, we offer tailored e-commerce solutions that make it easy for customers to browse, shop, and complete transactions on your website.
Success Stories
Let our results speak for themselves. Here are a few examples of businesses that have experienced growth and success with Biz Design Pro:

- Jacksonville Cafe: With our website redesign and SEO services, Jacksonville Cafe saw a 50% increase in online orders within the first quarter.

- Sunshine Realty: Our social media marketing campaign helped Sunshine Realty double their social media engagement, leading to more property inquiries.

- Tech Solutions Inc.: Through a targeted PPC campaign, Tech Solutions Inc. achieved a 30% increase in website conversions and a significant boost in revenue.
Testimonials
Don't just take our word for it. Here's what some of our satisfied clients have to say about Biz Design Pro:

- "Biz Design Pro took our outdated website and transformed it into a modern, user-friendly platform. Their attention to detail and dedication to our brand's success were outstanding." - Sarah, CEO of Jacksonville Cafe

- "Working with Biz Design Pro was a game-changer for us. Their social media expertise gave us the exposure we needed to expand our customer base." - Mark, Owner of Sunshine Realty
Contact Us
Ready to take your business to new heights online? Contact Biz Design Pro today for a free consultation. Let's discuss your goals, challenges, and how our tailored solutions can help you achieve digital success.

Don't settle for mediocrity in the digital world. Choose Biz Design Pro – your partner in elevating your online presence in Jacksonville, Florida, and beyond.