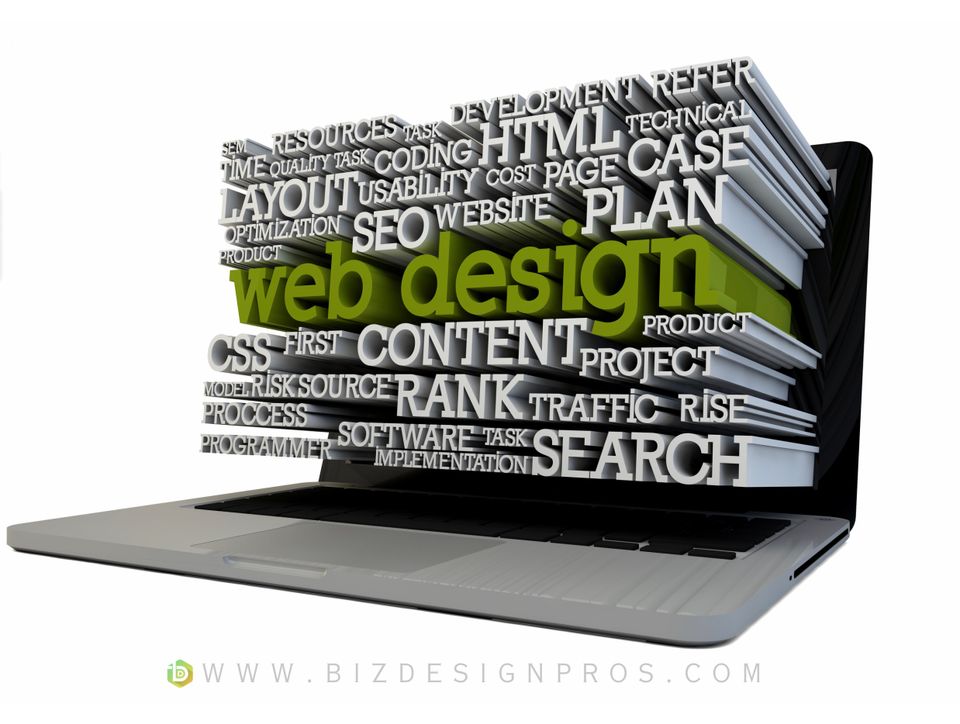 Crafting Captivating Content with Biz Design Pro
In the vast digital landscape, content reigns supreme. It's the heart and soul of your online presence, the bridge that connects you with your audience, and the voice that tells your story. At Biz Design Pro, we understand the pivotal role content plays in engaging your audience, driving traffic, and boosting your brand's authority. Allow us to be your guides on the creative journey of crafting captivating content for your website.
The Art of Content Creation
Creating content isn't just about filling web pages with words; it's an art. It's about weaving words together to form a tapestry that captivates, educates, and inspires your audience. It's about breathing life into your brand's message and making it resonate with your readers.
Why Content Matters
1. Engagement: Engaging content keeps your audience glued to your website, increasing the chances of conversion.

2. SEO Power: Search engines love fresh, quality content. Regular updates can improve your search engine rankings.

3. Brand Storytelling: Content is your vehicle for telling your brand's story, making it relatable and memorable.

4. Education: It's a tool for educating your audience about your products, services, and industry trends.
Biz Design Pro's Approach to Content
At Biz Design Pro, we take a holistic approach to content creation. We don't just string words together; we craft narratives that resonate with your audience.

1. Understanding Your Brand

Before pen meets paper (or keyboard), we delve deep into your brand's essence. What makes you unique? What are your values and goals? Understanding your brand's DNA is the first step in creating content that mirrors your identity.

2. Audience Analysis

Your audience is at the heart of your content strategy. We analyze their needs, preferences, and pain points to tailor content that addresses their concerns and keeps them engaged.

3. Keyword Research

Keywords are the compass guiding us through the vast sea of the internet. We conduct meticulous keyword research to ensure your content aligns with search engine algorithms and user queries.

4. Creative Writing

This is where the magic happens. Our team of talented writers combines creativity with industry expertise to craft content that's informative, entertaining, and thought-provoking.

5. Visual Elements

Content isn't just about words; it's also about visuals. We integrate eye-catching images, videos, and infographics to enhance your content's appeal.

6. SEO Optimization

Every piece of content we create is optimized for search engines. We ensure proper heading tags, meta descriptions, and keyword placement for maximum visibility.
Content Types We Excel In
1. Blog Posts: Engage your audience with informative and engaging blog posts that position you as an industry authority.

2. Web Pages: Transform your website into a user-friendly, information-rich hub with well-crafted web content.

3. Social Media: From catchy captions to shareable infographics, we create content that sparks conversations on social platforms.

4. Emails: Nurture leads and maintain customer relationships with compelling email campaigns.

5. E-books and Guides: Establish your expertise with in-depth e-books and guides that showcase your knowledge.
Success Stories
The proof of our content's prowess lies in the success stories of our clients:

- Jacksonville Cafe: Our blog posts featuring culinary tips and local food culture not only increased website traffic but also led to a 50% increase in online orders.

- Sunshine Realty: Through captivating property descriptions and engaging social media content, Sunshine Realty witnessed a 20% boost in inquiries within the first quarter.
Join the Content Revolution with Biz Design Pro
Don't let your website be lost in the digital noise. Join us at Biz Design Pro and let's embark on a content creation journey that sets you apart. Elevate your brand, engage your audience, and tell your story with compelling content that leaves a lasting impression. Contact us today, and let's create a digital masterpiece together!