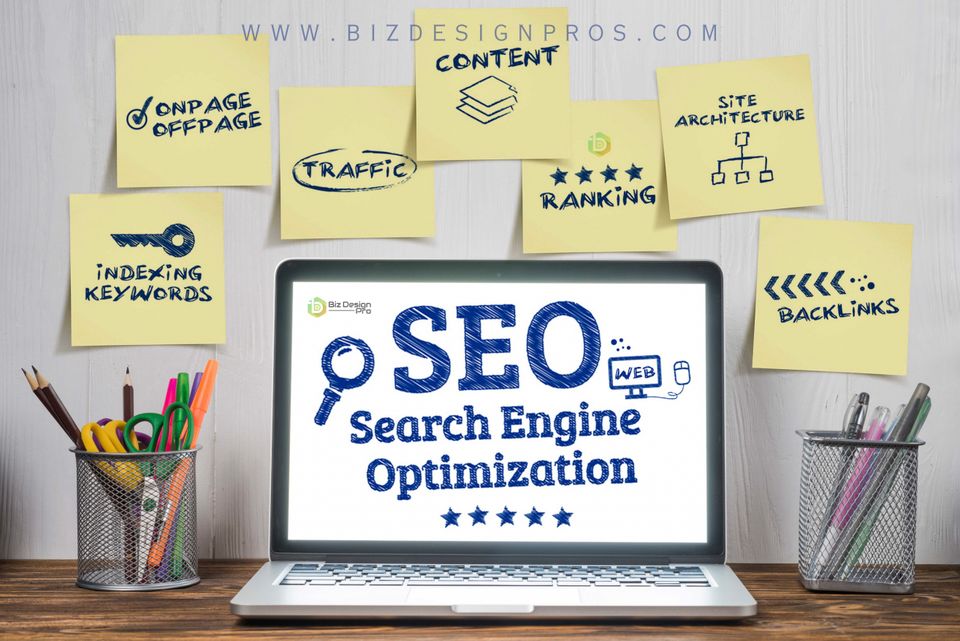 Boost Your Online Visibility with Biz Design Pro - Search Engine Optimization
In today's digital age, having a strong online presence is crucial for the success of any business. Search Engine Optimization (SEO) plays a pivotal role in ensuring that your website ranks on the first page of search engines like Google, Yahoo, and Bing. In this article, we will explore how Biz Design Pro can help you achieve a prominent online presence through SEO, local SEO, and content strategies.
Step 1: Understanding Search Engine Optimization
Search Engine Optimization, commonly referred to as SEO, is the process of optimizing your website to improve its visibility on search engines. This involves a series of strategies and techniques aimed at enhancing your website's ranking on search engine results pages (SERPs).

At Biz Design Pro, we employ a holistic approach to SEO, focusing on both on-page and off-page factors. Our experts analyze your website's structure, content, and backlinks to identify areas for improvement. We ensure that your website is optimized for relevant keywords, making it easier for search engines to understand your content and rank it higher.

Step 1: Local SEO

Local SEO is a subset of SEO that targets local businesses looking to attract nearby customers. It's essential for businesses that rely on a local customer base. Biz Design Pro specializes in local SEO, helping your business appear in local search results and Google Maps.

We optimize your Google My Business listing, ensuring that it contains accurate information about your business, including your address, phone number, and operating hours. This makes it easier for potential customers in your area to find and contact you.

Step 1: High-Quality Content

Content is the backbone of SEO. Creating valuable, relevant, and engaging content is crucial for attracting and retaining visitors to your website. Biz Design Pro's content experts craft informative and compelling content that resonates with your target audience.

We conduct keyword research to identify the most relevant keywords for your business, and then integrate them seamlessly into your content. This helps your website rank for these keywords and drives organic traffic.
Step 1: Ranking on the First Page of Google, Yahoo, and Bing
Achieving a first-page ranking on major search engines like Google, Yahoo, and Bing is the ultimate goal of SEO. Biz Design Pro employs a range of strategies to boost your website's ranking, including:

- On-page optimization: We optimize your website's content, meta tags, and headings to align with search engine algorithms.

- Off-page optimization: Our experts build high-quality backlinks to your site from authoritative sources, increasing your website's authority and credibility.

- Technical SEO: We ensure that your website is technically sound, with fast loading times, mobile responsiveness, and a secure HTTPS connection.
Step 1: Online Traffic
Increasing online traffic is a direct result of effective SEO strategies. By optimizing your website, enhancing its visibility, and creating valuable content, Biz Design Pro drives organic and targeted traffic to your site. This means more potential customers discovering your business and engaging with your products or services.

Step 2: Anchored Hyperlinks

Throughout this article, we've mentioned Biz Design Pro - Website Design & Marketing Agency. If you're looking for a professional agency to help you with your online presence, visit www.bidesignpros.com for more information.
Step 3: Conclusion
In conclusion, achieving a strong online presence through SEO is essential for the success of your business. Biz Design Pro's comprehensive SEO services, including local SEO and content optimization, can help your website rank on the first page of search engines like Google, Yahoo, and Bing. This increased visibility leads to more online traffic and greater opportunities for business growth. Don't miss out on the benefits of a prominent online presence—contact Biz Design Pro today to boost your SEO and take your business to the next level.